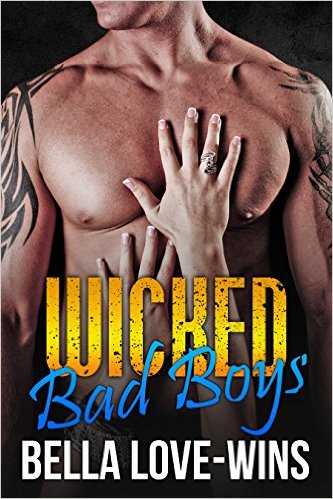 *Wicked Bad Boys (Deal, Not Free) by Bella Love-Wins. Price: $0.99. Genre: Steamy Romance Box Set Deal of the Day, Sponsor, Suspense, Romantic Suspense. Rated: 5 stars on 14 Reviews. 887 pages. ASIN: B01CDFYB72. Reviewers love it: I love the way Bella writes about her bad boys! They will leave you drooling and wanting some more! What a fabulous box set! This is the best way to read them, since they are complete. Get ready for a roller coaster ride that will flip you, turn you, shake you and leave you wanting more from this talented author!
*Autumn's Blood (The Spirit Shifters Book 1) by Marissa Farrar. Price: Free. Genre: Steamy Romance of the Day, Sponsor, Shifters, Paranormal Romance, Contemporary Romance, Werewolves & Shifters, Paranormal & Urban. Rated: 4.2 stars on 87 Reviews. 220 pages. ASIN: B00DX58XP8. Reviewers love it: WOW! What an exciting story! Absolutely fantastic! The author added so many delicious twists and turns that I was unable to put it down! Whenever I read Marissa Farrar, it feels like I am stepping in a different world for a couple of hours! Refreshing! I already know whose hands I'll be pressing this book into next!
***That Man Box Set by Nelle L'Amour. Price: Free. Genre: Romantic Erotica, USA Today Bestseller, Collections. Rated: 4.7 stars on 98 Reviews. 424 pages. ASIN: B01B52FWAY.